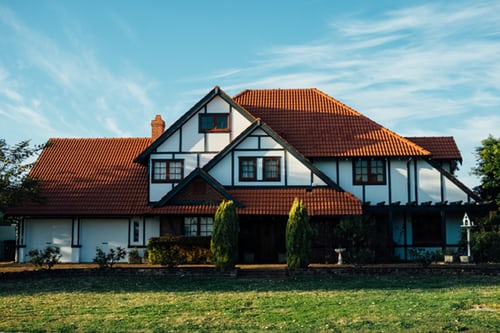 The reroofing services we provide include tearing off and building a completely new roof or considerably repairing an old one. After you receive the necessary permissions from your local authorities to do the reroofing you plan to do, our technicians can start working.
Our professional company can offer you reroofing services with very reasonable prices which can improve thoroughly the look of your real estate property. The process of booking our services is very easy and the following completion won't take much time, depending on the size of your place.
A word from our clients:
My roof is not leaking anymore.

The roof is like brand new for just a week thanks to you.

You make the reroofing process easy and hassle-free.
Our Reroofing Services London Include:
Our reroofing service includes:
Removing of the old shingles from your house, flat, apartment building or other property
Provide you consultation on the type of shingles, appropriate for your estate: asphalt, slate, laminated, wooden or other
Determine the number of shingles, necessary for your roof
Make the necessary measures
Take the proper safety precautions, using roofing jacks, toe boards and scaffold for this purpose
Remove the metal flashings near vents, chimneys and valleys from your roof
Sweep and clean the roof well before applying the new shingles
Mount an asphalt felt and a water and ice barrier
Apply an asphalt roofing paper as a base for the new shingles
Install a drip moulding round the boundaries of the roof
Put the flashing in the valleys of the roof in the exact proper places
Applying the starting course of shingles in the proper distance to one another
Laying all the rows of shingles gradually, step by step
Shingle around vents and chimneys, adjusting the chimneys and vents well between the shingles
Mount formed in advance ridge caps and shingles
Clean well after the reroofing is completed
Book a Reroofing Service Now!
aGive us a call at 020 3745 4375 or fill the form below

Professional Reroofing Services London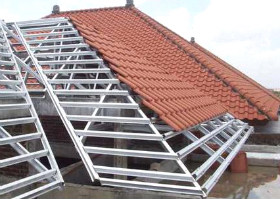 Asphalt shingles are very endurable, lasting around 20 to 30 years, being strengthened with fiber class. Slate shingles are the most dependable, resistant and the heaviest than all types of shingles. Laminated shingles resemble slate tiles. They are thicker than asphalt shingles. Wooden shingles are usually made of spruce, pine or cedar.
Supplied with the necessary tools and equipment for safe removing the old roof shingles and installing the new roof, our technicians will do every task, according to your requirements. You can choose the type of new shingles you want installed and all the work will be done according to your budget and the roofing style you prefer.