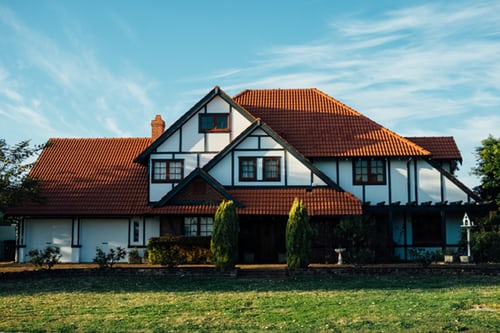 The re roofing services we provide include tearing off and building a completely new roof or considerably repairing an old one. After you receive the necessary permissions from your local authorities to do the reroofing you have been planning on, our technicians can start working.
The re-roofing of one's house can be of crucial importance. Not only roofs protect us but they also hold our houses together. Whenever you are experiencing leakage, squeaky roof, peeling, cracked tiles, crooked roof or any other issue, call a professional immediately. Overlooking your roof condition can be extremely harmful to your whole house. Feel free to give us a call and we will send a member of our team straight away. They will be able to check your roof and determine what would be best for the particular situation. They will also offer you a variety of roofing options and materials you can choose from.
A word from our clients:
My roof is not leaking anymore.

The roof is like brand new for just a week thanks to you.

You make the reroofing process easy and hassle-free.
Our professional company can offer you re roofing services with very reasonable prices which can thoroughly improve the look of your real estate property. The process of booking our services is very easy and the following completion won't take much time, depending on the size of your place.
Removing of the old shingles from your house, flat, apartment building or other property
Provide you consultation on the type of shingles, appropriate for your estate: asphalt, slate, laminated, wooden or other
Determine the number of shingles, necessary for your roof
Make the necessary measures
Take the proper safety precautions, using roofing jacks, toe boards and scaffold for this purpose
Remove the metal flashings near vents, chimneys and valleys from your roof
Sweep and clean the roof well before applying the new shingles
Mount an asphalt felt and a water and ice barrier
Apply an asphalt roofing paper as a base for the new shingles
Install a drip moulding round the boundaries of the roof
Put the flashing in the valleys of the roof in the exact proper places
Applying the starting course of shingles in the proper distance to one another
Laying all the rows of shingles gradually, step by step
Shingle around vents and chimneys, adjusting the chimneys and vents well between the shingles
Mount formed in advance ridge caps and shingles
Clean well after the reroofing is completed
Book a Reroofing Service Now!
aGive us a call at 020 3745 4375 or fill the form below

We provide:
Slate tile roofs
Metal roofs
Terracotta roofs
Concrete roofs
Asphalt roofs
Slate shingles are the most dependable, resistant and the heaviest than all types of shingles. Slate tile roofs are the most common ones and the most durable – they can last anywhere between 50 and 200 years, depending on the tiles. Metal roofs are also a good option – depending on the metal (zinc or iron) they might last between 50 and 100 years. Terracotta roofs will last up to 50 years, as well as concrete roofs. Asphalt roofs, however, will last nearly 25, being strengthened with fibreglass.
Supplied with the necessary tools and equipment for safely removing the old roof shingles and installing the new roof, our technicians will do every task, according to your requirements. You can choose the type of new shingles you want installed and all the work will be done according to your budget and the roofing style you prefer. We take great precautions in order to keep both our technicians and your house safe.
Initial preparations take place. We will thoroughly examine your whole roof and take measurements of its surface, as well as the guttering. That way we'll know exactly what has to be done. This will help us give you a proper cost estimate and be able to recommend some roofing options you can choose from.
Pre-installation preparations – we will set up our roofing equipment. All safety precautions will be organised and put in place. When this is done, we will clear and clean your roof.
The installation process begins. We will start putting the overlay or performing the roof replacement. We usually do this in sections (when possible). In case of a storm, we are able to quickly react and protect your home from the weather.
Last, we will expect your whole roof after the job is done. We will check all corners and gutters, in order to make sure no issues have been missed and everything is done properly.
We suggest you trust our professionals with the repair of your roof. Attempting to do that on your own can be quite dangerous. You may not only harm yourself but also damage your property. It is a job that requires a professional take and we want to offer you just that.
Here is why choosing our company would be the best decision: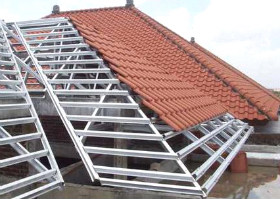 We hire competent and qualified technicians to be sure that every job is done to high standards;
Booking is very easy;
Our technicians have gone through a thorough screening process. They are insured and bonded, too.
Our services come at highly economical prices so that you do not have to worry about stressing your budget.
Our sessions are done in a quick and efficient manner so that you can be sure that all of your requirements will be met.
We provide a neat and tidy re-roofing service , without making a mess in your house.
Call us now and talk to one of our office agents about your problem. They will give you advice and help you pick the service that will best suit your needs and particular situation. They are more than capable of giving you a quote. Whenever you talk to them, don't forget to share any details about the job in hand. This will help them pick the best team for the task. Our booking process is very easy. All you need to do is to give us a call and our customer care team will give you a formal estimate straight over the phone: 020 3745 4375